Selling goods online as opposed to in physical stores has completely altered the business landscape thanks to e-commerce. Consequently, it is necessary to create online shops with Shopify that perfectly balance form and function. Some of the well-known e-commerce platforms include Magento, WooCommerce, PrestaShop, OpenCart, and BigCommerce. Shopify is a popular option for online sellers who want quality and efficiency along with simplicity and a wealth of features in addition to these. However, more and more people wonder "Is Shopify worth it?". Therefore, this article will help you to discover more merits and demerits of using Shopify for e-commerce store development and find out "Is selling on Shopify Worth it?".
Is A Shopify Store Worth It For Every Type Of Business? 
Shopify is a fantastic choice for a lot of businesses, but it might not be the best option for all business models. Small businesses, Startups, and large corporations that conduct both in-person and online product sales are the most suitable business types with Shopify. Due to the fact that Shopify provides users with a free 14-day trial so they can try the platform out before purchasing it. Additionally, it is a cost-effective choice for companies with limited resources. Furthermore, even those without technical knowledge can use it easily. Finally, Shopify provides users with access to a variety of features, which can be useful for newly established businesses.
Is Shopify Worth it? 
Merits:
Shopify is becoming more and more well-liked among online retailers all over the world. The shop system has a substantial market presence and is now a crucial component of the e-commerce sector. You can read the main arguments we assume to find out whether Is Shopify Worth it Shopify. That will make you successful in creating a profitable eCommerce business below.

Easy and Fast to Install and Use
When compared to self-hosted platforms like Magento, Shopify offers a straightforward way to quickly launch an online store without the hassle of servers and related costs. The admin interface is simple, easy to use, and fairly intuitive because all the features are logically organized. The speed of your Shopify store also depends on your preferences.
Safe and Reliable
Another of the major benefits of a hosted solution is its dependability. Thanks to Shopify, which will also handle all continuous integration and maintenance. Therefore, your store and shopping cart will always be accessible.
Responsive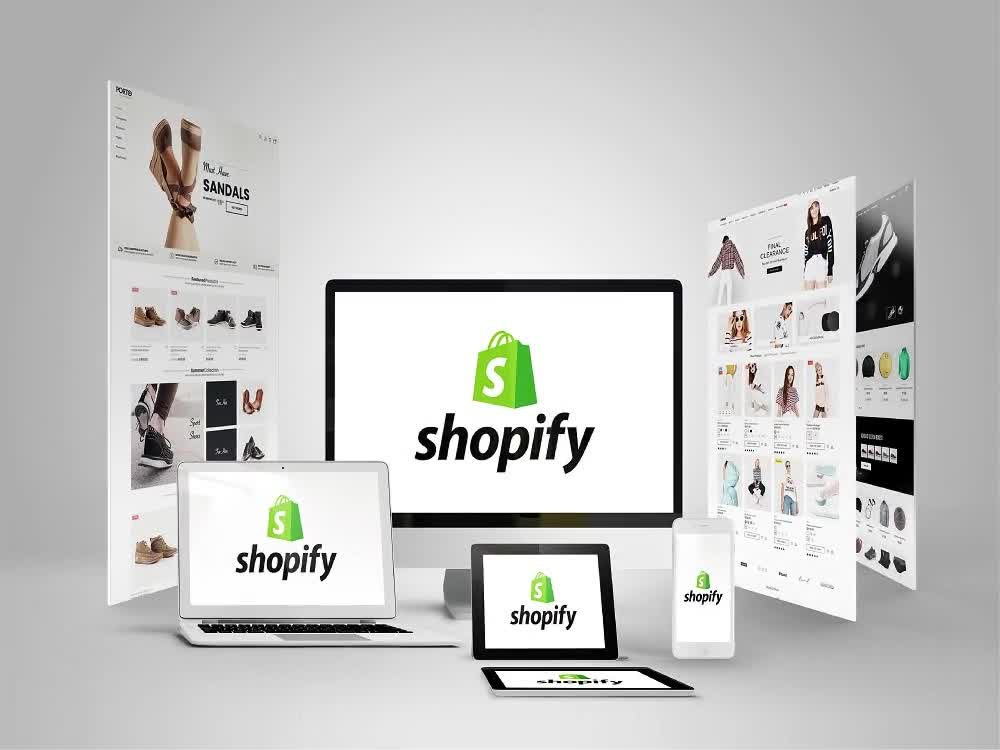 Your store will look fantastic on all devices and your customers will be able to freely shop wherever they are. Because Shopify provides material mobile commerce shopping cart and all of its themes are mobile responsive.
Customizable
While there are more than 20 Best Free Shopify Themes that are mobile-responsive, Storepify is the most efficient and straightforward. Each theme can be completely altered by editing the code. When you form an opinion of how a Shopify store looks, you may begin to wonder how to find out what theme it is using. So it's simple to design a lovely and unique online store that complements your brand!
A Wide Range Of Applications
By utilizing the apps offered in the Shopify app store, you can add a wide range of features to your shop. With more than 1,500 options available, not to mention all the marketing apps, you can add reviews, loyalty programs, and customer wishlists; get detailed analytics; print labels and packing slips; integrate with accounting software, shipping programs, social media sites, and more. Learn how to determine which apps a Shopify store is utilizing by reading this article.
Tools for Shopify's SEO and marketing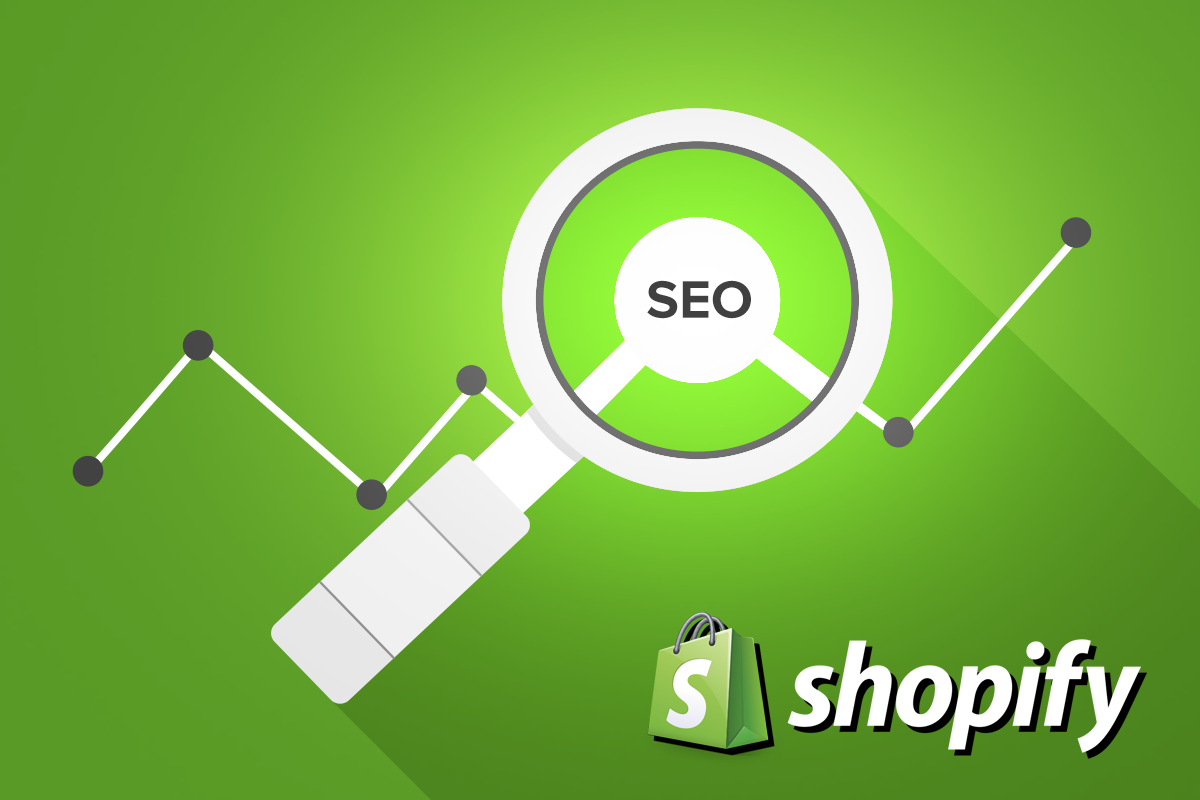 Another of Shopify's key selling points is its robust keyword optimization (SEO) capabilities. They will help your site rank higher in searches so customers can locate you. In addition, you can find out where your clients are coming from by using sophisticated analytics. As a result, you can modify your marketing plan accordingly. Then, the question now is "Is Shopify plus worth it?"
Finding A Forgotten Cart
Using Shopify's abandoned checkout cart recovery service, which automatically tracks and emails these potential customers to remind them to complete their purchases, is a simple way to potentially increase revenue.
Possessing a payment gateway along with integrating with dozens of other payment gateways, Shopify also provides its own, through which Stripe is powered.
Demerits
The ability to customize designs is constrained.
Shopify does provide a large selection of themes, but there are limits to how much you can customize the design. You should work with a designer if you want to make significant changes to the way your store looks and feels.
This might or might not be a problem, depending on how intricately designed your online store is. However, if you are going to employ a designer and want to alter the finer points of your design, make sure to work with a professional Shopify website designer.
A website with a poor design may discourage potential customers from engaging with your business. In such a case, they might choose to visit a rival website and never return.
You should never ignore search engine optimization for your business if you have a Shopify website that is poorly designed. To ensure the greatest success, you should consider hiring an SEO specialist, even if it's just to assist you with your technical SEO and initial content strategy.
It might be costly.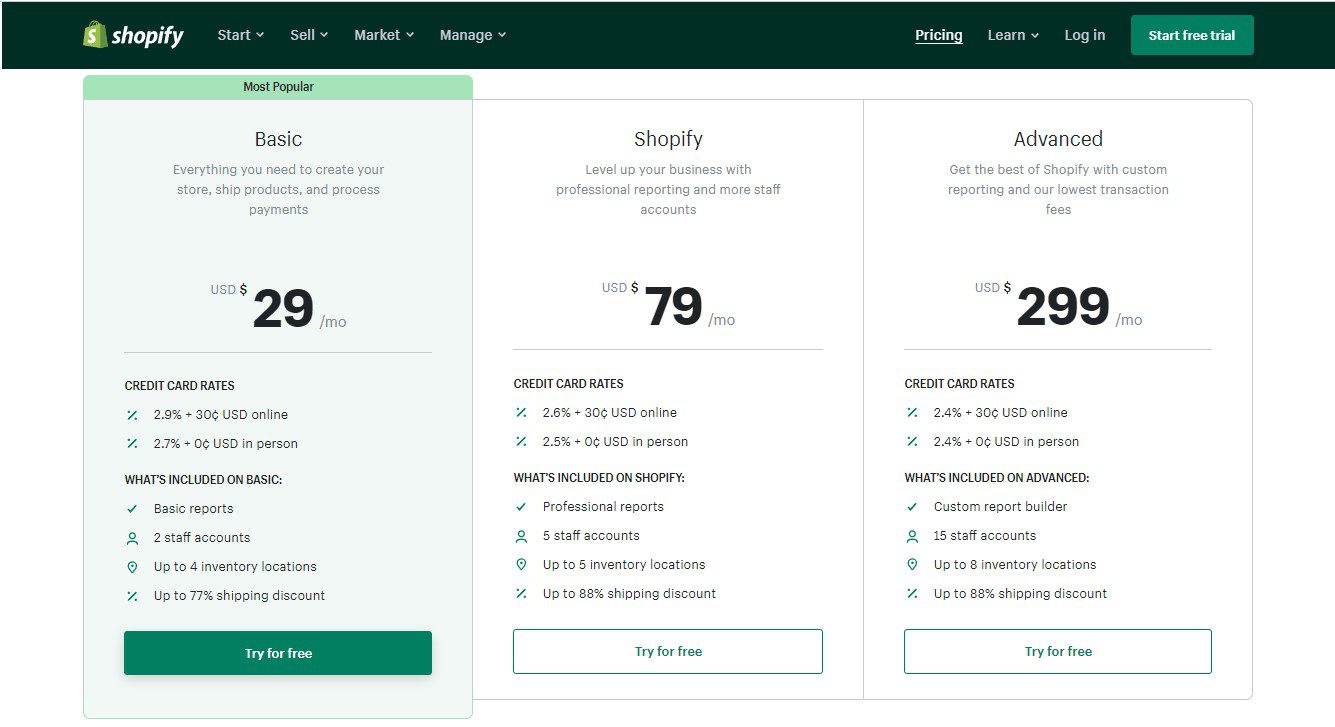 In addition to paying a monthly fee to use it, you must also pay for any premium features you wish to use.
This shouldn't be a problem if handled properly because the features you buy can help you increase your revenue. Consider it a lengthy investment in the viability of your online store.
Processing fees for transactions and payments
Every purchase you make on Shopify is subject to a transaction fee. You must pay this fee in order to use the Shopify platform. 
So, is buying a Shopify store worth it? The amount of this service charge varies depending on the plan you select. However, if you don't have a thorough understanding of how much you are paying, these fees may come as a surprise to you.
Not able to access email hosting
Email hosting is not a feature of Shopify's plans. If you want to create an email address for your store, you'll need to look for another provider.
Even though it's a straightforward process, you still need to factor this expense into your overall budget. For instance, at the moment, hosting an email address with @yourdomain will run you about $10 per month through services like Google email hosting. Don't fall into the trap of believing that Shopify will cover all incidental costs.
Inability to access marketing automation
Unfortunately, Shopify's plans do not include marketing automation tools. If you want to digitize your marketing tasks, you must find a different provider. For example, Mailchimp, or pay a monthly fee for a Shopify app.
One of the most crucial tools you can use to grow your business is automation. Despite the fact that this platform does not provide its own brand of marketing automation, you should still take advantage of it.
Conclusion:
We ensure that you have your own answers to the question "Is Shopify Plus Worth It?". When weighing Shopify's benefits and drawbacks, it is clear that it is a very user-friendly platform with a variety of features. If used properly, it provides a great deal of potential and is a fantastic option for those looking to start an online business selling goods.
To decide what's best for your online business, keep in mind the Shopify pros and cons listed above from this Shopify review.
Shopify is a fantastic option for both novice and experienced sellers because of its sales and website features, help and support, and customer satisfaction scores.
(This is a demo blog for Storepify blog) - ThimPress Development Team