Among the hundreds of eCommerce systems available, the Shopify vs WordPress combination is beneficial for many e-merchants.
If you're not sure which is superior, don't search any further since you've come to the correct spot. We'd like to present an informed comparison of Shopify vs WordPress for your consideration in this post. Furthermore, you may choose Shopify vs WordPress for eCommerce features and website builders for your needs.
Shopify vs WordPress – Objective review 
Definition of Shopify vs WordPress
Shopify
Shopify is regarded as a secure and efficient platform, with over 5.4 million online websites globally, and is trusted by many major businesses, like Tesla, Netflix, and the BBC, to mention a few. It is one of the most popular hosted eCommerce software platforms, where anybody can establish an online marketplace and begin selling their items.
Shopify, for example, may easily develop an e-shop without requiring you to have any website construction experience. In addition, you may choose the Shopify Plus package for scalability.
WordPress
WordPress, on the contrary hand, is an open-source CMS that was first built to produce blogs. It is an outstanding CMS platform based on PHP and MySQL. WordPress today hosts over 30,400,000 online websites, including some well-known brands like The New York Times, Bloomberg, and Spotify.
You can now construct any type of web page with WordPress, from a Hotel Booking WordPress Themes to an online magazine, owing to modifications to the core code and WordPress's enormous ecosystem of plugins and themes.
Shopify vs WordPress: What Are The Differences?
Whether you open an online marketplace on WordPress or Shopify, it's always a good idea to start selling on several channels. If you sell on the largest worldwide marketplaces such as eBay, Amazon, or Etsy, you will increase your sales revenue and attract a large number of prospective buyers. Choosing an appropriate multi-channel selling solution will allow you to easily manage and sync data under a single dashboard. So why not give it a shot?
Before we go into the specifics, let's look at the distinctions between Shopify vs WordPress.
Now, let's look at a full comparison of Shopify vs WordPress to see which one is best for you!
Pricing of Shopify vs WordPress
What are the costs associated with using WordPress vs Shopify?
The first consideration in our Shopify vs WordPress analysis is cost.
Shopify Pricing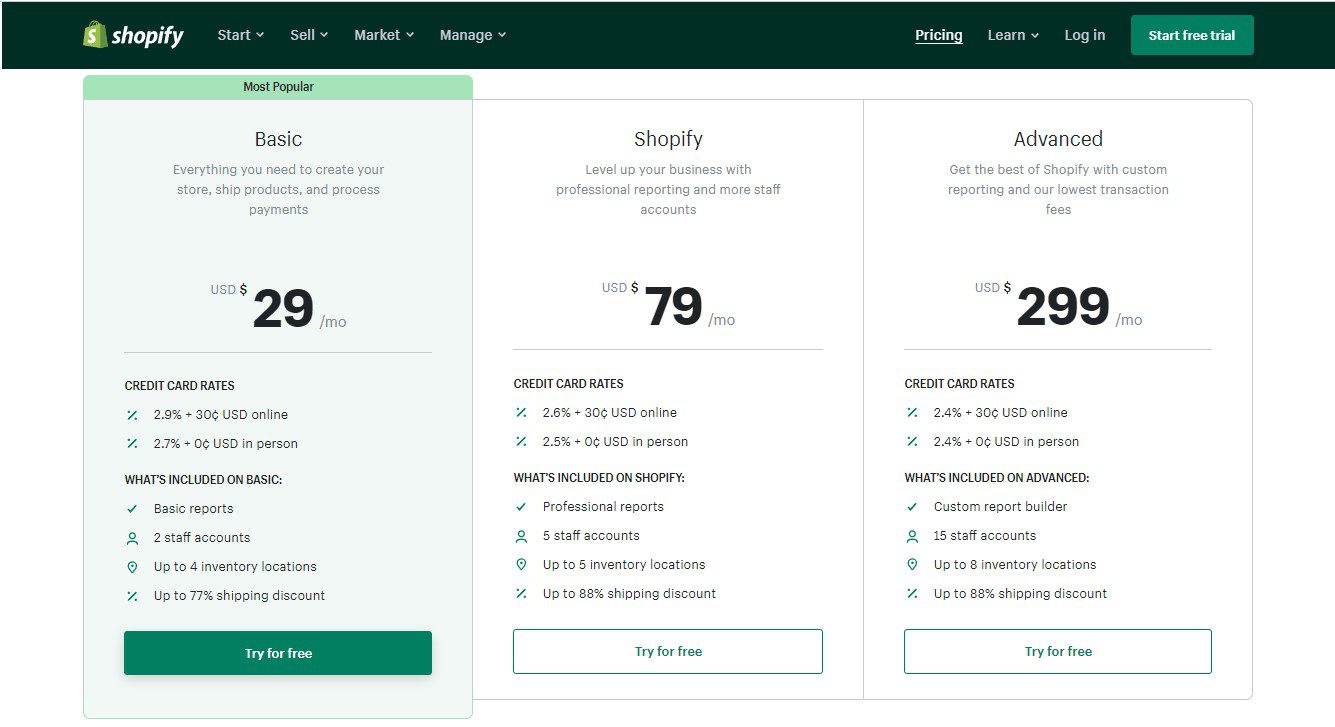 Aside from themes, add-ons, and extensions, the most crucial component in calculating Shopify expenses is the Shopify plan.
If you have the funds to pay in advance, consider purchasing an annual or biannual plan to save up to 20%.
More significantly, Shopify provides a free 14-day trial for you to learn and experience the Shopify dashboard.
Aside from Shopify price options, you may need to pay for a domain (starts at $14/year) and a transaction charge. If you utilize Shopify Payments, you should expect to pay 30 cents plus a credit card charge ranging from 2.4% to 2.9% for every transaction.
Other payment methods, on the other hand, incur extra transaction costs ranging from 0.5% to 2%.
WordPress Pricing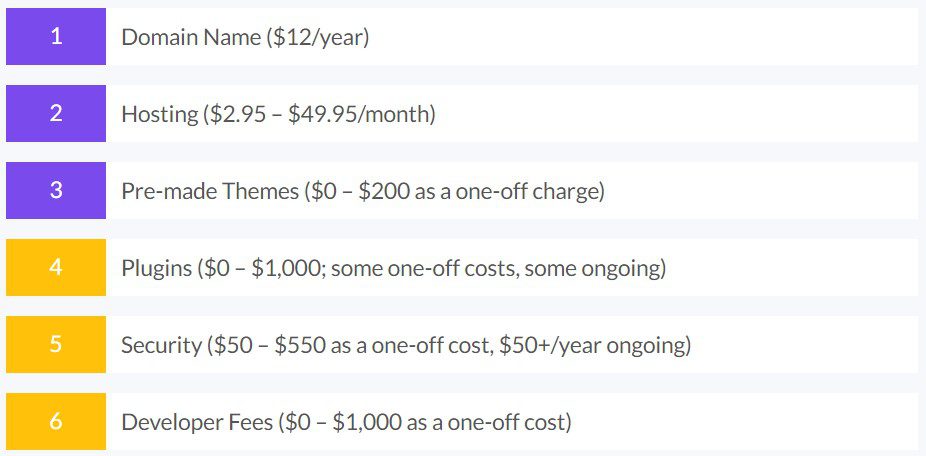 Before proceeding, you should clearly understand the primary difference between WordPress.org and WordPress.com.
Because WordPress.org is open-source and completely free to use. You only need a domain name and web hosting to Create A WordPress Website. It also implies that you must do backups, security updates, and any necessary upgrades yourself.
The cost of a WordPress site while utilizing WordPress.org is as follows: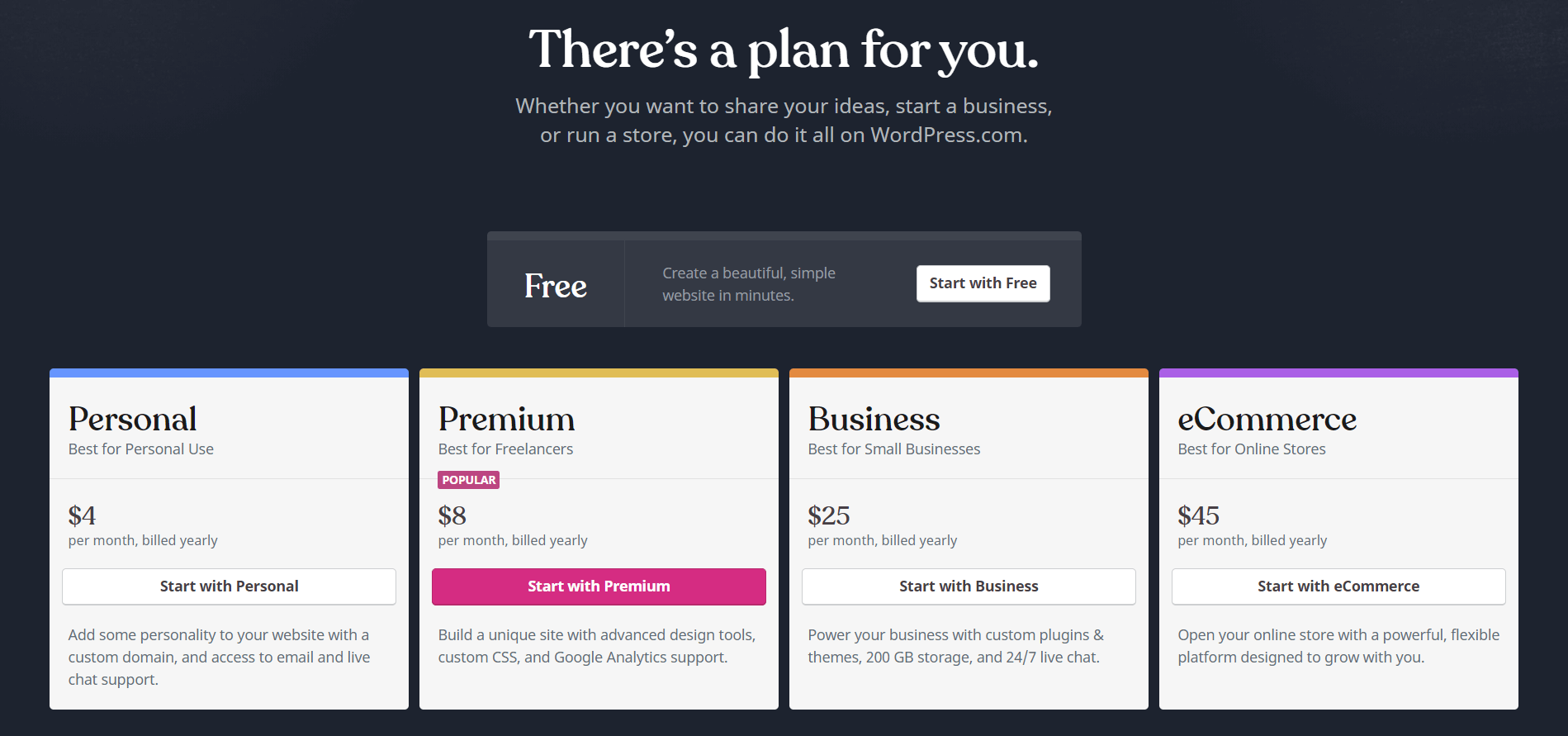 Depending on your requirements, the cost of launching a WordPress website might range from $100 to $500 to $3000, and even up to $30,000 or more, but you have complete control over the hosting costs.
WordPress.com, like other hosted solutions, has multiple plans that customers can sign up for, and those plans typically define what type of domain name is offered. Its hosting service is divided into five plans, which are as follows:
Users who do not wish to pay will have their site hosted on a WordPress subdomain. For example, a free domain may be litextension.WordPress.com.
You may also acquire a customized domain name to use on your site if you pay. Every plan, including the free one, includes a pre-installed SSL certificate and free themes (about a dozen or so). Furthermore, all premium plans include Email and Live chat assistance, as well as a free domain for one year.
Finally, which WordPress theme is ideal for your budget?
If you are a small to medium-sized business, you might choose a hosted platform with affordable price options, such as Shopify vs WordPress. However, suppose you are a major company that wants to personalize your site and have more control and flexibility. In that case, you may utilize WordPress.com, which offers a variety of services at several pricing points.
Ease of Use of Shopify vs WordPress
Shopify Ease of Use
Another factor to consider when comparing Shopify vs WordPress is usability.
Getting started with Shopify is not a difficult task. This eCommerce platform is incredibly simple to set up, configure, and start selling on. If you've used WordPress previously, you'll be right at home with Shopify's design and should have no trouble doing the most frequent tasks. With Shopify, you don't need to be a store construction expert to launch an online retail business in a matter of minutes.
The Shopify dashboard makes it simple to see all of your store's front and back-end components in one location. From here, you may change the settings of your store, examine order and customer information, add/delete/modify goods, and build your website.
WordPress Ease of Use
Because both WordPress.org and WordPress.com use WordPress software, they function similarly. It may be used to create blogs, corporate websites, landing pages, online storefronts, and portals that need user registration.
The backend is straightforward and tidy, and everything on the dashboard is simple to utilize. The different content areas of the site, as well as the settings that may be adjusted, are located on the left side of the page. There's no doubt about where you can go to tweak your appearance, enable social sharing, or publish a new blog article.
Shopify vs WordPress For eCommerce Features
Shopify has a plethora of eCommerce options for business owners to employ. In contrast, in order to build an eCommerce business, WordPress relies on intermediate plugins.
WooCommerce is the most well-known and widely used WordPress eCommerce plugin. This plugin covers the majority of the capabilities required to set up an eCommerce site.
We'll place them on a scale to identify Shopify vs WordPress for eCommerce operations because of their reputation: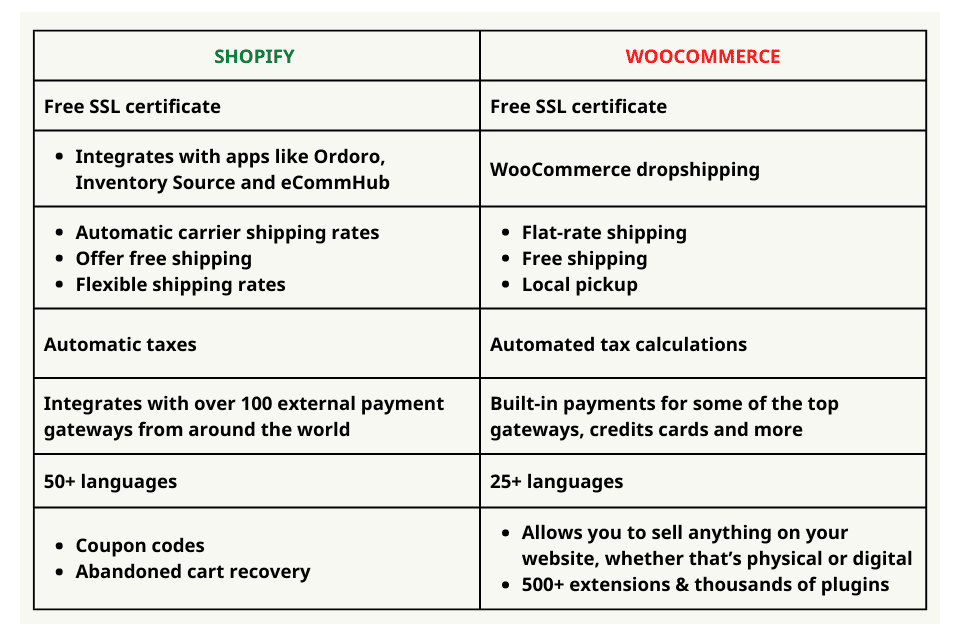 Theme Design & Customizability
Let's look at store design and customization.
Shopify Themes

Check out the list of Best Free Shopify Theme if you desire to make your online store differentiate itself from the competition. In more detail, Storepify is a perfect Minimal Multipurpose Shopify Theme for your web. Shopify has 71 professionally designed themes that are all mobile-ready. All Shopify themes provide a comprehensive range of changes that you may apply without touching a line of code (e.g. fonts, colors, or social media buttons).
Furthermore, Shopify users may view and change the source code using the Liquid coding language. With Liquid, you may modify an existing Shopify template or layout while also adding a new one. 
The liquid is a bit different from standard HTML/CSS languages. It will take time to adjust or you may employ a Shopify technical specialist to handle it for you.
WordPress Templates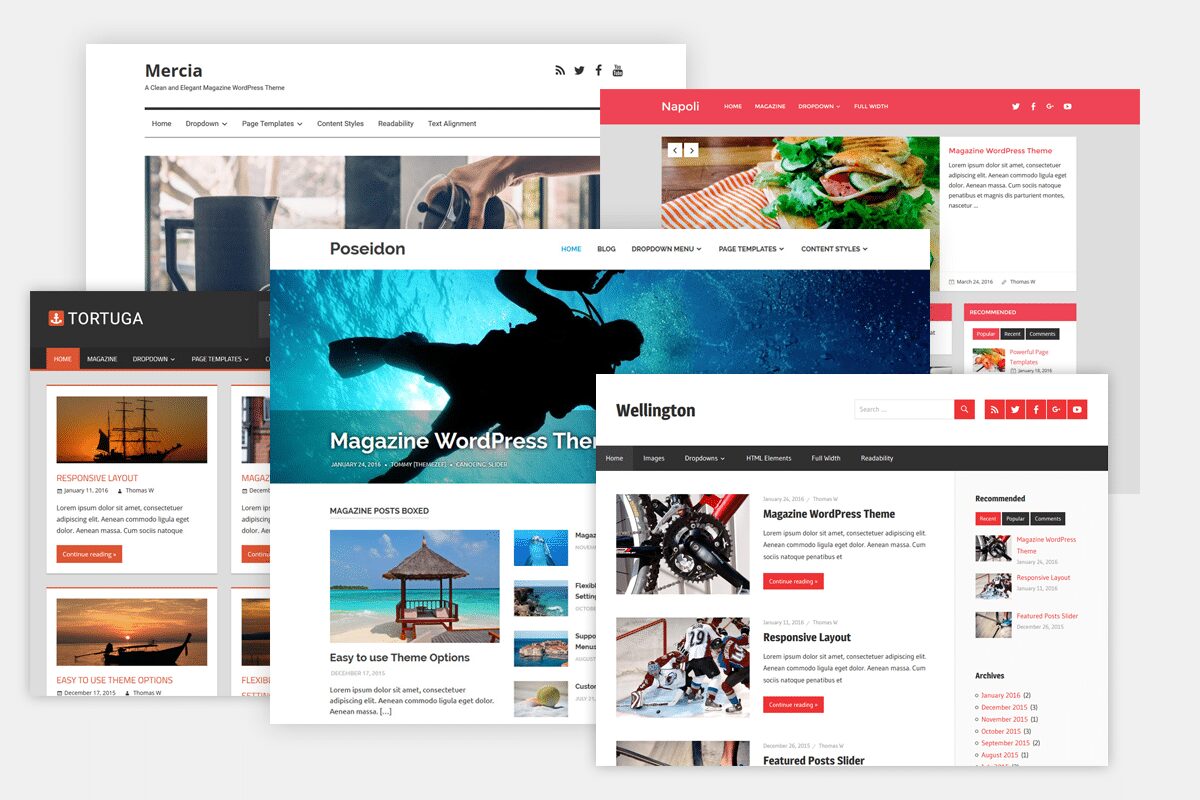 WordPress.com has a plethora of Popular WordPress Themes. Some are free, while others are premium (cost money), and you are limited to the themes they allow. The Business Plan, on the other hand, gives you access to all of the most popular WordPress themes.
WordPress provides a plethora of layouts. It provides a lot more customizing possibilities. You are free to modify the source code as you see fit. Furthermore, you may utilize plugins that allow you to create your own theme using drag-and-drop tools. You may also engage WordPress specialists to create a completely customized website for you.
Apps & Plugins of Shopify vs WordPress
Shopify Apps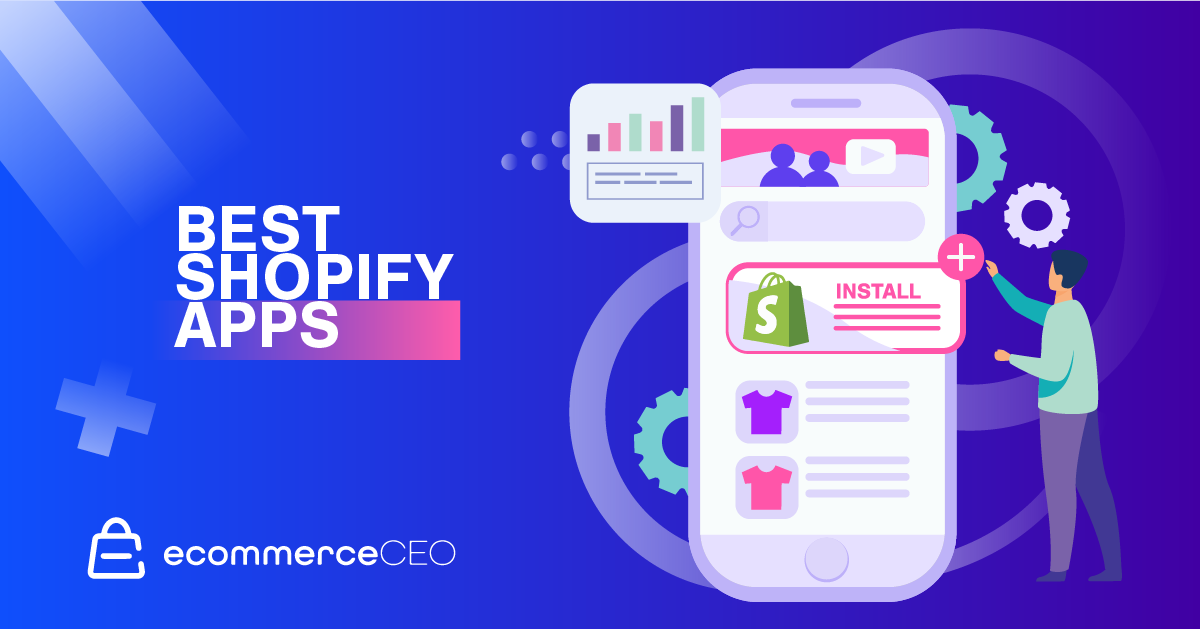 Apps/Extensions/Plugins are an important consideration when comparing the major differences between Shopify vs WordPress.
As a Shopify member, you'll have access to a plethora of APIs that will allow any merchant to scale up their businesses by utilizing an API to interact with other apps. You can use third-party plugins or design and install your own extension.
There are around 2400 plugins accessible, ranging from premium to free software. Paid apps vary in price, and some need a regular subscription. The premium ones cost between $15 and $50 each month.
WordPress Plugins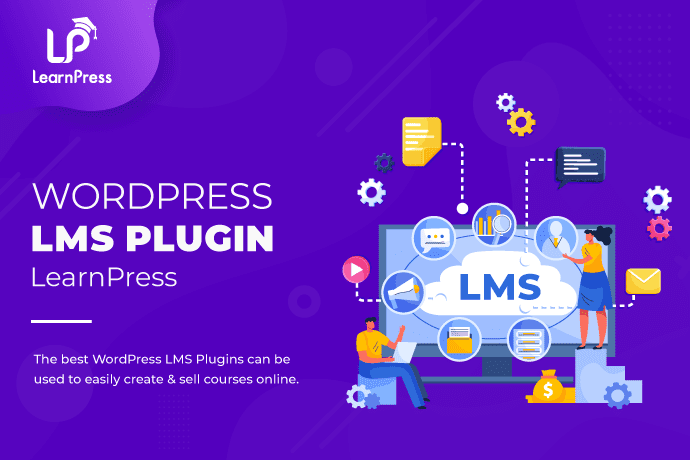 You have access to over 50,000 plugins by default. You may add and customize any WordPress plugins/apps to your self-hosted WordPress.org site. Otherwise, if you use WordPress.com, you can only install plugins if you have Business or eCommerce plans, which cost $25 and $45 per month, respectively.
SEO Features
Shopify SEO
Shopify vs WordPress, Shopify has useful SEO features for creating content that search engines would like. There are no particular abilities required. Users will be able to update meta titles and descriptions set 301 redirects, and change page URLs, among other things. Shopify even encourages you with SEO-recommended practices when you upload items.
Furthermore, Shopify has a plethora of applications and add-ons that will assist you in optimizing your store and ensuring its ranking on search engines such as Google or Bing.
One of the major disadvantages of utilizing Shopify is that it has a preset orderly arrangement that your site and URLs must adhere to. As a result, having control over your site structure and the ability to set unique URLs is critical if you want your site to be properly optimized.
You also cannot build a subcategory of the core blogs. Instead, you'll have to establish a whole new category. This results in several URLs for the same page, which causes further issues.
WordPress SEO
As a blogging platform, SEO is among the most crucial aspects that WordPress concentrates on.
That's presumably why you receive Jetpack Essentials features with any WordPress.com payment plan (including free ones).
Jetpack Essentials (a set of features designed to help you improve your site and protect it from spam comments) includes SEO and social-sharing tools, as well as performance tools, which have become essential ranking factors. Unless you have the Business plan and can begin adding other SEO plugins like Yoast SEO, you won't have much more control over your SEO.
Unlike WordPress.org, WordPress.com claims to handle 80-90% of your SEO for you, including things like automatically building and uploading sitemaps, among other things.
Blogging Features
Shopify CMS
Shopify's integrated features will be sufficient for most eCommerce blogs. The main advantage here is that settings are extremely simple to maintain and modify. It's simple to integrate photos and videos, it has a good visual editor, automated SEO for the title and description, the option to plan future articles, comments, and tags, and it's free. It is not as powerful as specialized blog systems such as WordPress, but you may not require all of that capabilities.
WordPress CMS
Everything in WordPress is designed to make it as simple as possible for you to post, preview, and publish material. You may:
Publish media from your media collection.
Insert photos, links, text, movies, audio, and so forth.
And so much more...
Furthermore, WordPress allows you to apply custom fonts to make your site appear even more vibrant.
In fact, whether you install it yourself or run it on WordPress, I believe WordPress is the most powerful blogging platform in the world. As a result, WordPress is a great environment for content freelancers, and if you're interested in starting a blog on this platform, read on.
Maintenance
Shopify Maintenance
Shopify offers the greatest degree of server maintenance as a fully-hosted solution. This platform releases technical updates and bug fixes on a regular basis. As a result, you'll always have access to the most recent features and security updates. When working with Shopify, you would only need to commit a few days per year to maintenance difficulties.
WordPress Maintenance
WordPress is a rapidly evolving platform, with new features being added and enhanced on a regular basis. A WordPress website has many distinct sections, and if they grow too old, the functioning of your website may suffer. In summary, by installing the most recent WordPress update, you ensure that your website is as healthy as it can be.
WordPress.com handles everything for you. There is no need to upgrade, worry about plugin compatibility, or read the release notes. It's one of the many advantages of hiring someone to manage your hosting.
It is your responsibility to maintain the software and plugins updated on WordPress.org. But it's not as difficult as it sounds. Because you normally get notifications in your dashboard, it's just a matter of pressing the update button every two weeks or so. We give detailed instructions on how to upgrade WordPress on this page. Examine it!
Help & Support From Shopify vs WordPress Centre
Shopify Customer Support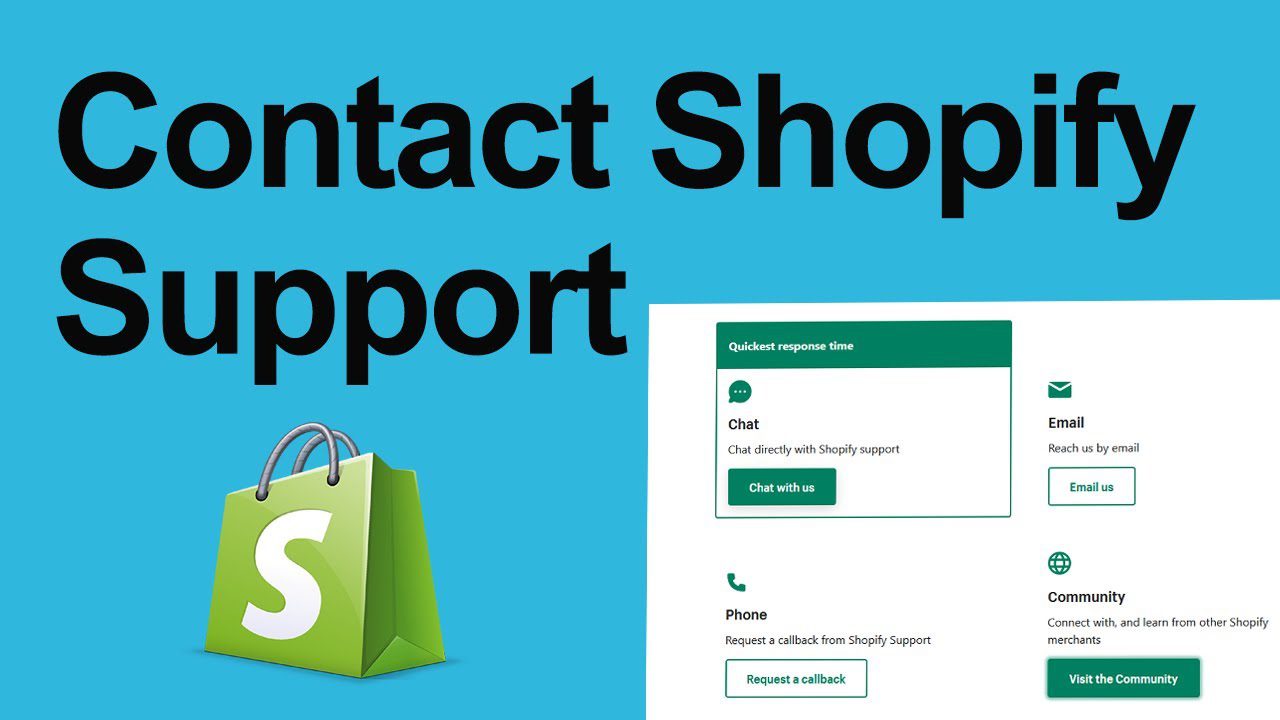 Shopify provides excellent customer service. You may contact 24-hour support via phone, support ticket, or live chat with a customer care professional.
If you don't want to call support for every little query, there is also self-service, which includes a knowledge base, video tutorials, and webinars.
It has a wealth of articles and video lessons to assist novices in making the most of this digital eCommerce platform.
WordPress Support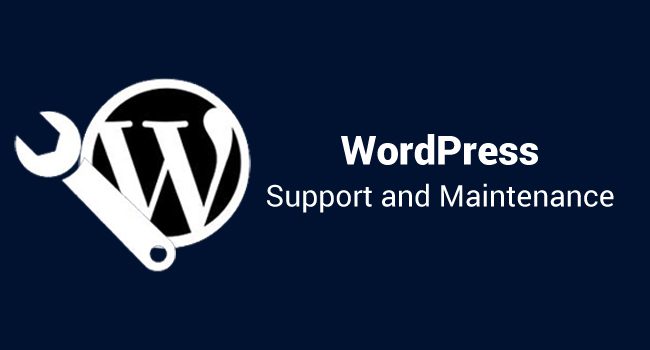 It is critical to recognize that support for the free edition of WordPress.com is self-directed. Only paying WordPress.com plans have competent assistance, which might be a great incentive for retailers to pick their plans. When you pay a monthly membership fee, you get email assistance and, depending on your tier, live chat.
Unfortunately, there is no help available via the official WordPress.org channel. Aside from the official help channels, the web is rife with advice and tutorials on WordPress-related issues. Similarly, you may find a variety of written and video instructions, recommendations, and tutorials prepared by other system users.
In Conclusion
Hopefully, you've recognized some major distinctions that will help you decide whether WordPress or Shopify seems to be the top web builder for you.
You may get started for free, the setup is simple, and there is no maintenance required.
(This is a demo blog for Storepify blog) - ThimPress Development Team