With the development of eCommerce platforms, creating a website for sale has almost never been easier. For those looking to try their hand at an international online business, Shopify themes may be the best option. In the article below, we will suggest to you the list of the 10 best Shopify themes for your website. Check it out!
What is a Shopify Theme?
Shopify is an e-commerce platform that allows you to create an online sales website based on the Cloud SaaS model. Here, you can create your own online sales website with all the features such as product posting, shopping cart, payment, product management, or social networking ...
The special thing is that Shopify themes help you do all of those jobs quickly. Even if you are a person who does not know anything about website or programming. All you need is simply a computer with an internet connection.
The advantages of Shopify themes
Easy-to-use
This is the biggest reason that online businesses on e-commerce platforms love Shopify themes. It is easy to use even for those who are not too technically savvy. With this theme, you can design a user-friendly selling website then post your products, create promotions, push sales, and process orders with ease.
Large market
Instead of owning a regular website and only reaching a certain number of customers, with Shopify themes your chances of reaching customers greatly increase. Everyone can access and buy your product.
Eye-catching interface
Shopify offers sellers a variety of website themes for free. In addition to the available themes, you can also find the best Shopify themes for your business at affordable prices, optimized for media and functionality.
Variable feature options support
Technical support can be accessed every hour of the day via phone, live chat, or email. A self-help option is also available.
Which website should use Shopify?
If you do not know what product to sell, feel free to choose a product that you love. Because Shopify is an extremely versatile platform that helps you create a multitude of website styles for all different industries.
Fashion and accessories

Cosmetics and jewelry

Houseware

Electronic device

Food and drink…
The best Shopify themes will help give users a great shopping experience. Sales on Shopify are even more diverse with products and services such as selling online courses, selling booking services, membership cards, etc. Otherwise, this is an other comparison between WooCommerce or Shopify.
The list of the best Shopify themes
Storepify - The best Shopify themes for eCommerce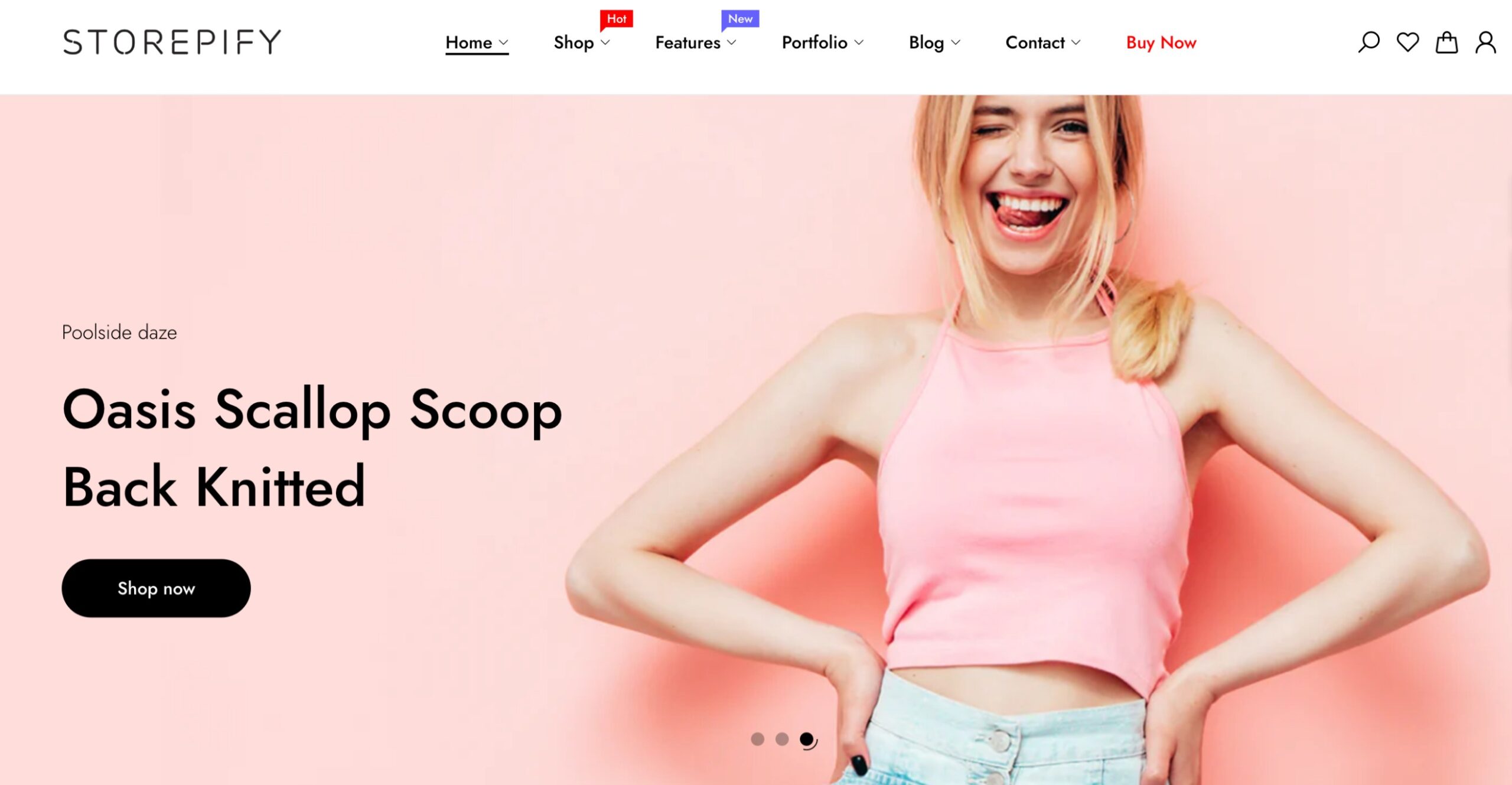 The premium eCommerce WordPress style used by many people today is Storepify. Not only it's compatible with all kinds of devices with many useful features, but this Shopify theme also allows you to create various kinds of websites, such as corporate websites, e-commerce, and websites for marketing.
You can connect several providers to your website using the Storepify - eCommerce multi-purpose WordPress theme. This means that your website will contain items for individuals who do not have a website for eCommerce.
Wokiee - The top-notch for an eCommerce site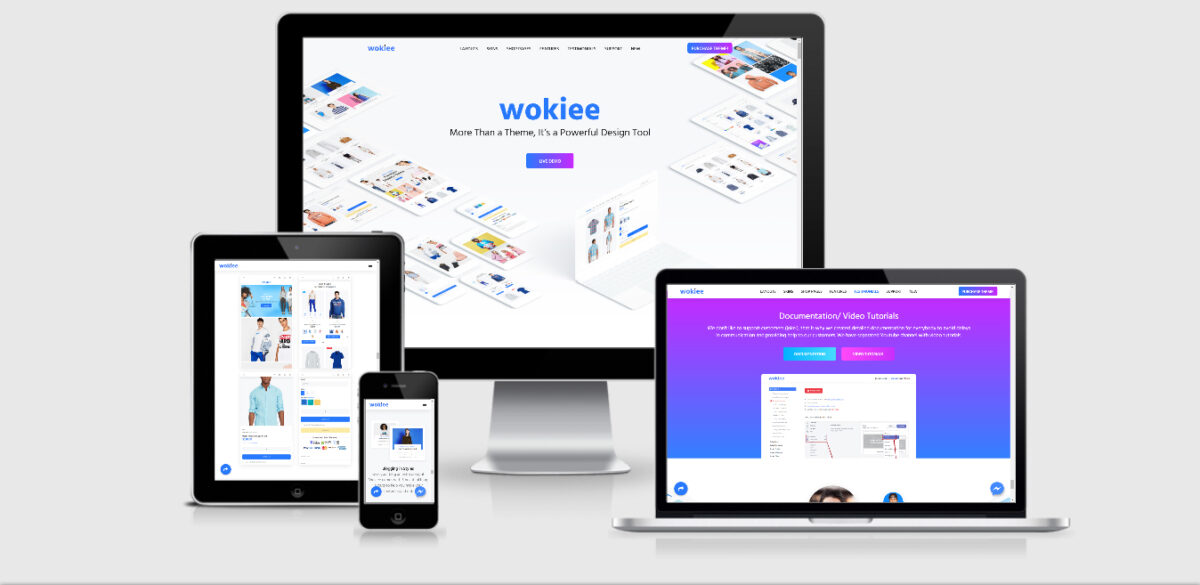 For your current or future Shopify store, Wokiee will be the perfect solution. Furthermore, it has all the tools and modules needed to build a super-fast responsive website with incredible UX and a wide range of different formats and designs to create different frameworks and satisfy any unique requirements.
Porto - The best Shopify themes for SEO
For your current or future Shopify store, Wookie will be the perfect solution. It has all the tools and modules needed to build a super-fast responsive website with incredible UX and a wide range of different formats and designs to create different frameworks and satisfy any unique requirements.
Molla - The best Shopify themes for one product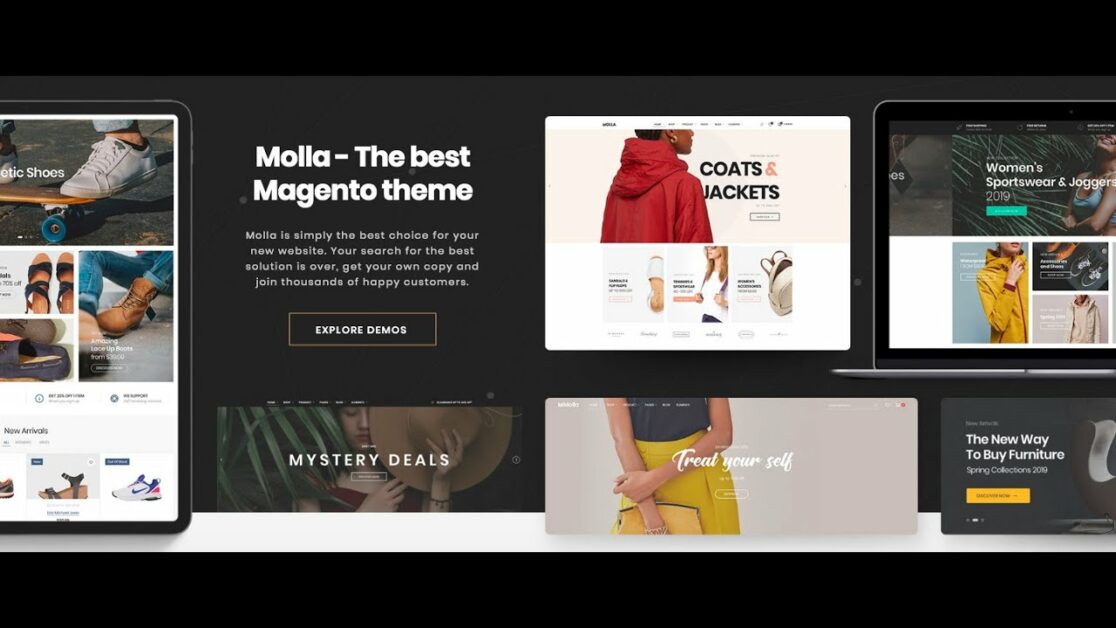 Molla is a modern and niche eCommerce template that is ideal for your eCommerce business. It consists of 20 niche demonstrations, many category variants, and product description sections. With more features, the theme is continually modified.
Pipeline - The best Shopify themes for dropshipping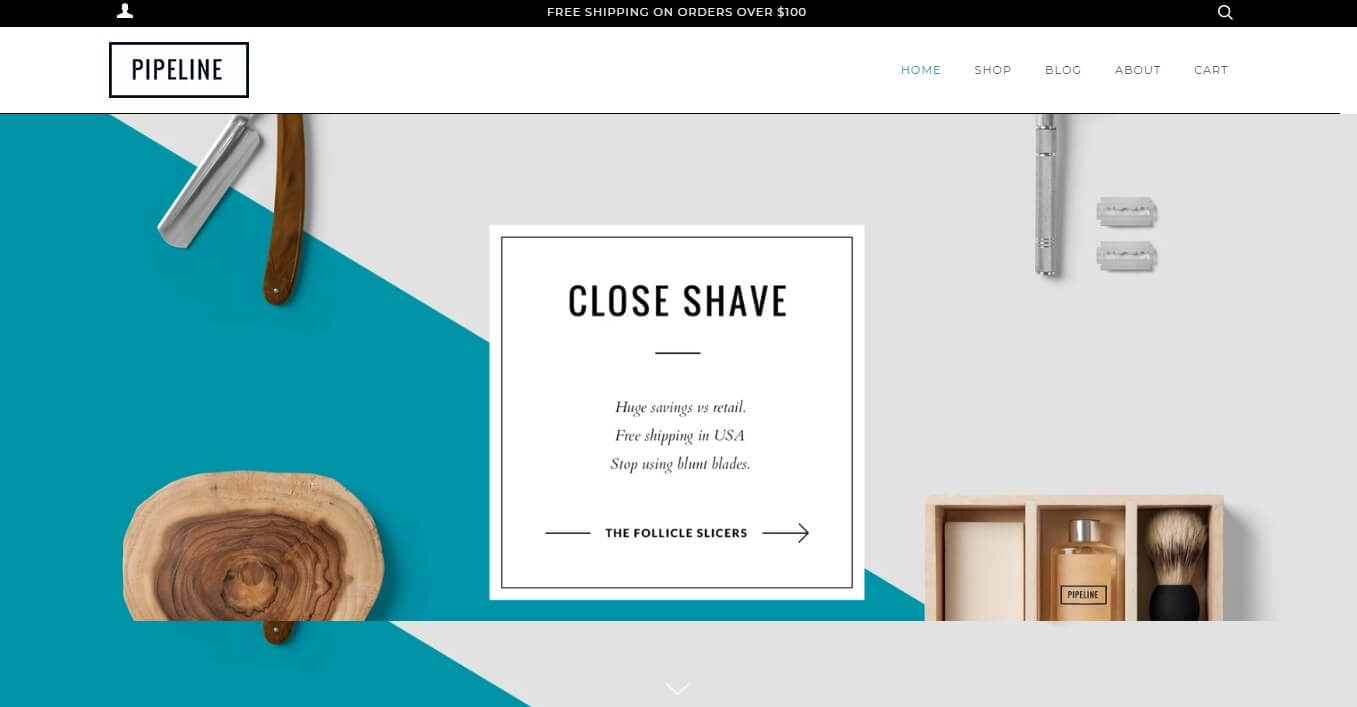 It is second nature to scroll through pages, but Pipeline returns a little life to classic scrolling. As you scroll down the page, this theme has a parallax effect that allows users to create an animated depth effect. It is the distinctive design characteristics like this that make the theme stand out from the pipeline.
Split - The best Shopify themes for mobile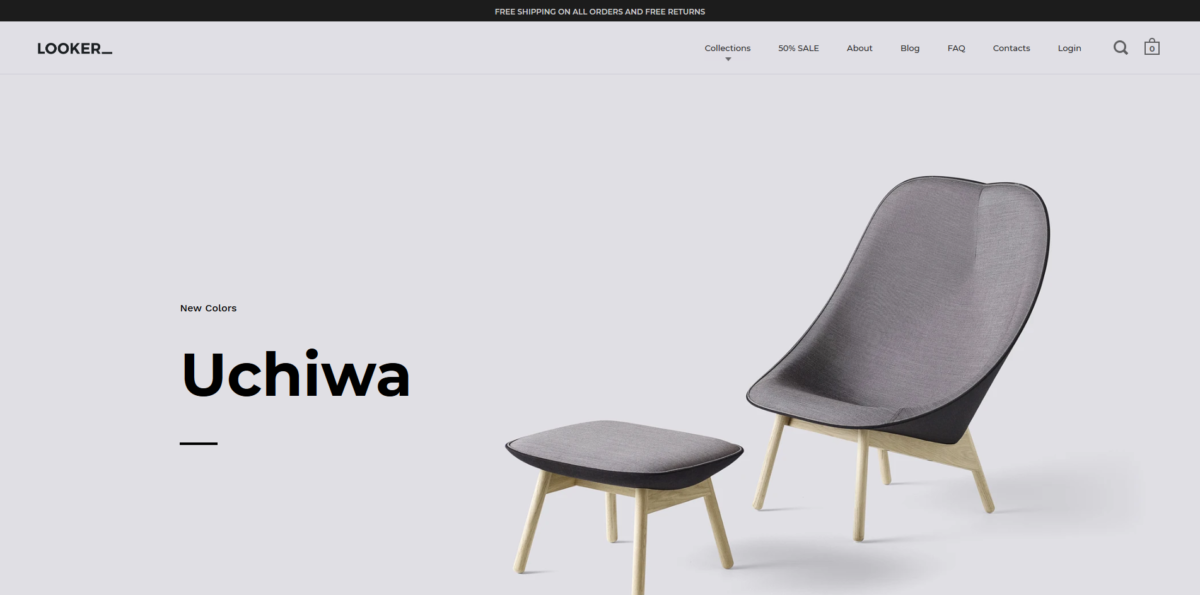 The classic split-screen design gets its name from this theme. For e-commerce stores looking to make a memorable impression, this concept is great. Besides, it still uses common web design trends such as the parallax scrolling effect, full-width layouts, and photos, plus hover enabled animations, while Split is a unique theme.
Color - The multi-purposes WordPress themes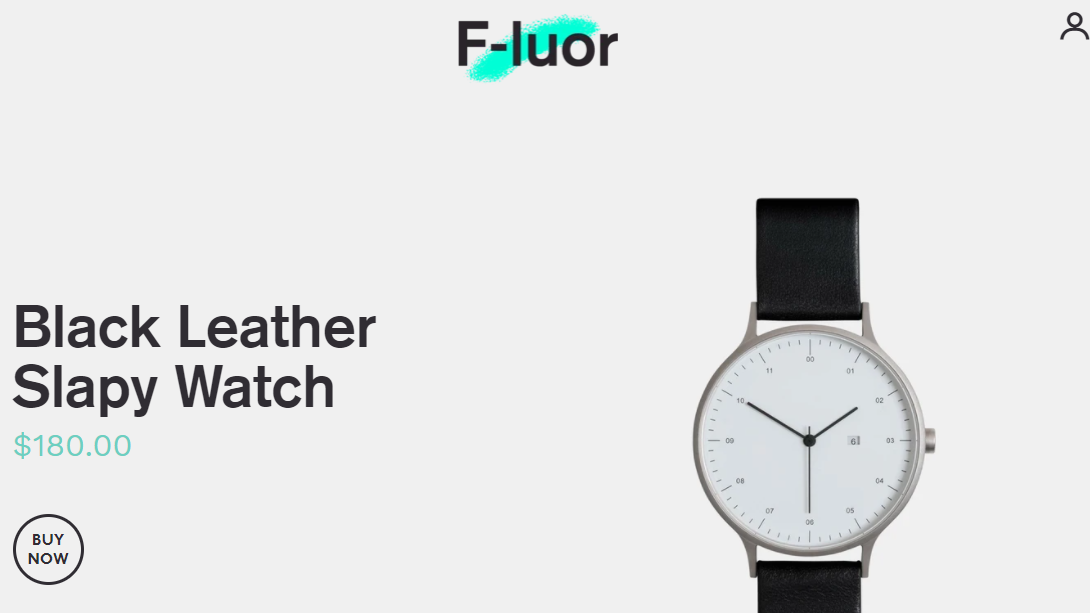 If you have a product-heavy online store, the theme for you is Colours. For visual storytelling, the large photos and full-size Instagram feed make it ideal. It comes packed with features such as product slides as well as a design in a grid format.
Kodo - The sport minimal themes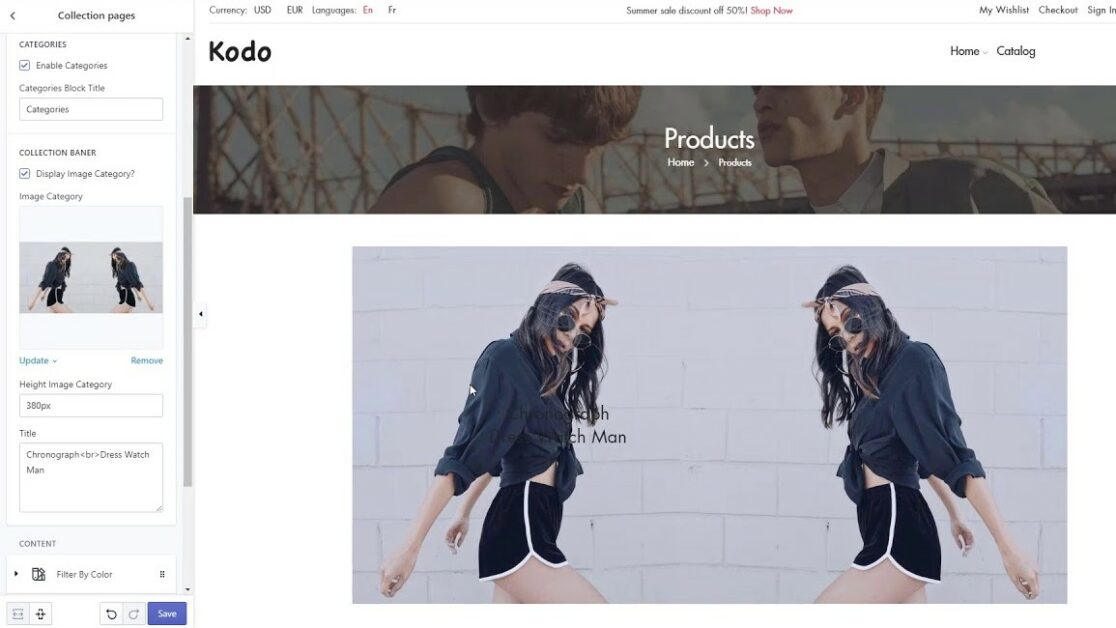 With pre-built designs and a layout constructor tool, Kodo sports a minimal theme. Kodo templates are all large and spacious, allowing plenty of space to breathe on the website for your products. Moreover, Kodo has the option of being completely customizable, but Kodo still has plenty of features to create a beautiful online store if you don't have the time.
Goodwin - The creative theme for the eCommerce site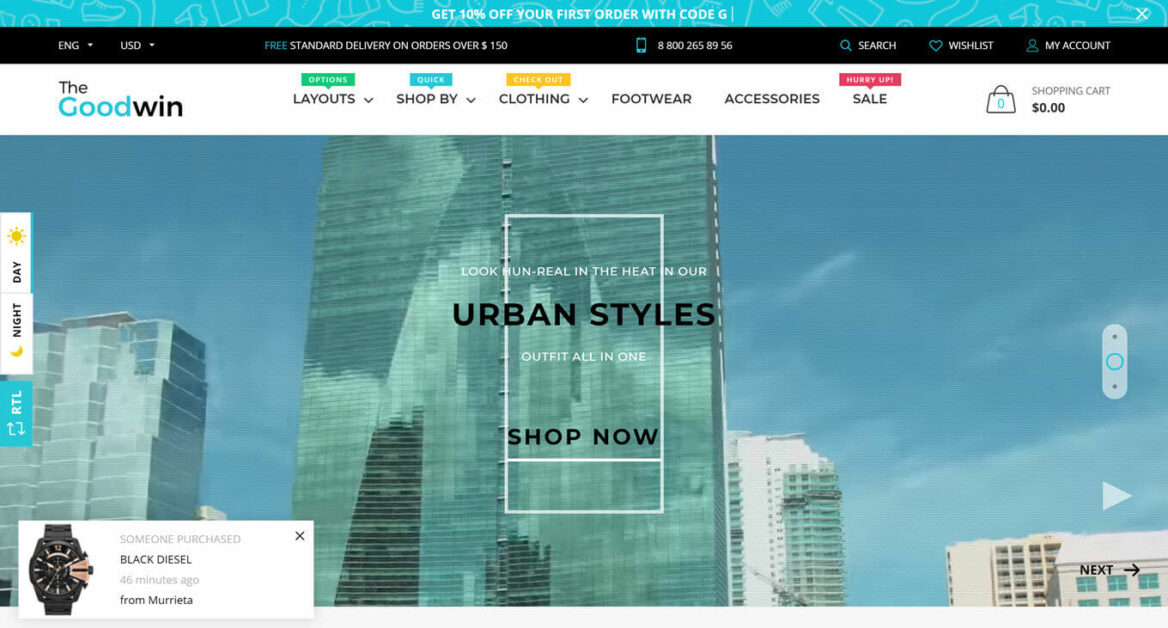 Goodwin comes with 14 + home page templates that are ready-made and over 50 other pages. Therefore, this theme is suitable for various store websites of different categories: clothes, apparel, shoes, luggage, t-shirts, electronics, furniture, sports, toys, nutrition, books, pets, and more … With Goodwin, you can create several exclusive and modern websites. It's very simple to control the theme and make it fit everything you like.
Mobilia - The theme creates a trendy online shop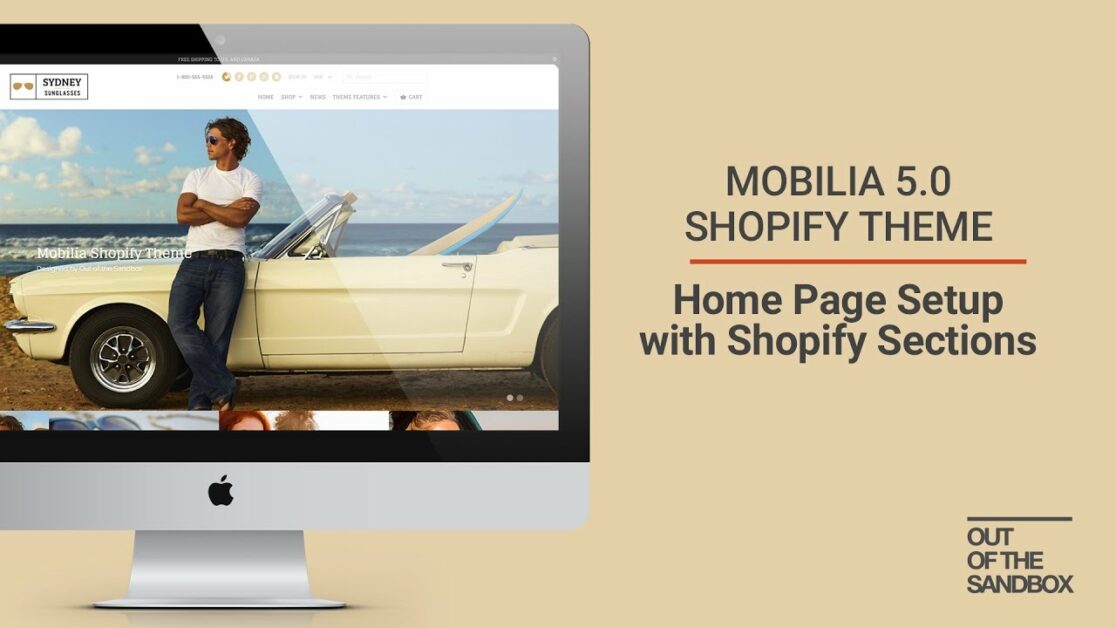 With slick styling and seamless content integration, Mobilia is built to showcase your brand. To help create a trendy e-commerce shop, it offers four different designs. These four pre-built models help you build a beautiful site that sells wine, fashion accessories, tea, and clothing quickly.
Hopefully, the above article has given you an overview of the Shopify themes. Also, there are the features, uses, and advantages of Shopify themes on websites. At the same time, the above information will help you in the process of choosing the best Shopify themes as well as optimizing your e-commerce-based business.
(This is a demo blog for Storepify blog) - ThimPress Development Team